Curator's description
With the first decade of this century coming to an end, many people have decided to compile top 10 lists of just about everything under the sun. To change things around a bit, I thought it would be interesting to focus on 10 films that, for the most part, people have not heard of or seen. My formula for choosing these films is very unscientific: They are 10 films produced between 2000 and 2009 that I thoroughly enjoyed.
Socially Responsible Films
This decade has seen the NFB put an emphasis on films about the environment, as well as documenting many unique biographies of Canadians. It is in our mandate to make socially responsible films, something we have never shied away from over the last 70 years. We have produced our fair share of investigative films in which we ask difficult questions about important subjects, such as war, cloning, violence against women and children's rights.
A great example of this is War Hospital, which takes an unflinching look at a field hospital in Kenya treating victims of the bloody civil war in Sudan. There's no narration, but there are some incredible images of dedicated medical workers who make a difference and restore dignity to people stuck in chaos.
Environment
Our concern for the environment is not new. We have been producing films on the planet's delicate ecosystems since the 1940s. We continue to inform and present the facts as they are, while suggesting concrete solutions.
We have made films on famous Canadians since the NFB was created, and this tradition continues. But we also create films on everyday Canadians making a difference. Salvation highlights the work of the Salvation Army in Toronto. Earth to Mouth shows the owners of a farm dedicated to growing Asian vegetables for the country's kitchens. Okanagan Dreams focuses on young Quebeckers who go pick fruit in British Columbia.
The Future
Hopefully the next 10 years will bring many new and outstanding films that will make you think, that will promote discussion and change, and that will entertain you.
Enjoy…

About the author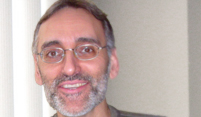 Having viewed over 7,500 films, Albert Ohayon is our resident collections expert. He studied film production and journalism at Concordia University in Montreal and has been working at the National Film Board since 1984.