Curator's description
The first films on cultural communities in Canada were made at the NFB in the 1940s.
They seem quaint to us today, concentrating on ancestral customs, religious beliefs, crafts, dress and traditional dance and music. The films say nothing about what drove these people to move here or what difficulties they faced, and consisting as they do of narration and music, they give no voice to the communities they represent.
These films wanted to show that Canada was an open and tolerant country where many cultures could co-exist. They also underline the concept of citizenship, recalling that despite their differences, immigrants were Canadian citizens, had espoused the values of their new country and spoke one of the two official languages.
By the late 1950s the advent of light portable cameras and synchronous sound equipment meant that NFB filmmakers had a great deal of freedom in filming their subjects. Synchronous sound also meant that the subjects in the films could themselves speak on camera in a more spontaneous fashion.
The people of these cultural communities would be allowed to speak about their experiences but, on seeing the films today, we sense that the filmmakers (who are Francophone or Anglophone and not members of the cultural community) want to interpret for us what is being presented.
In 1971 the Canadian Secretary of State announced a new policy of support to all cultures and ethnic groups in Canada to help break down discriminatory attitudes and cultural conflicts. In response to this policy, the National Film Board implemented a Multicultural program in August 1972 aimed at acquainting Canada's ethnic groups with NFB movies versioned in their own languages.
One hundred sixty-five films were versioned into 19 languages and made available. Filmmakers from the various cultural groups were brought in and encouraged to make films about their communities. It was no longer a member of the dominant group casting an eye on these groups but someone from the community who explored the challenges and benefits of integration into mainstream Canadian culture.
In this way, we were shown the immigrant experience in Canada through the eyes of those who lived it.
About the author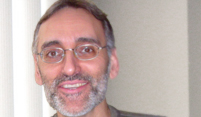 Having viewed over 7,500 films, Albert Ohayon is our resident collections expert. He studied film production and journalism at Concordia University in Montreal and has been working at the National Film Board since 1984.