Curator's description
I never met Bill Mason in person. He left the National Film Board shortly after I arrived but I wish I had had the chance to talk to him about his magnificent films. My first contact with his work was the film Cry of the Wild, which I saw over 30 years ago at a movie theatre in Montreal. I remember the word of mouth for it was incredible. There were television ads promoting it, and all the kids in my neighbourhood were dying to see it. The film grossed over $5 million at the North American box office, and Mason would become known as one of the first environmental filmmakers. But Bill Mason is so much more than Cry of the Wild, even though it is the film that he is most often associated with.
Born in Winnipeg, Mason worked as a commercial artist before joining the staff of Crawley films in Ottawa, where he contributed to the animated TV series Tales of the Wizard of Oz. In the early 1960s Mason photographed several sequences of an adaptation of Holling C. Holling's children's book Paddle to the Sea. The NFB saw this footage and invited Mason to make a film. The rest, as they say, is history.
Mason worked at the NFB for 20 years (he would occasionally take a sabbatical to paint), creating a multitude of films that highlighted his love of the outdoors. These included the Path of the Paddle series, In Search of the Bowhead Whale and Blake. These films often starred himself, his wife and children and his good friend filmmaker Blake James. Mason would go out with his canoe and a portable camera and shoot for several weeks in some inaccessible part of Canada, emerging with spectacular footage. A perfectionist at heart, his films are all meticulously shot, edited and scored. He was not averse to using older footage if it fit his needs. His last film, Waterwalker, includes footage shot over a 12-year period mixed with newer material. Mason also wrote several books about the outdoors including Song of the Paddle to accompany his film of the same name.
Anyone who has seen a Mason film can appreciate his ability to convey his great love of nature through his films. You escape the distractions of the city by simply watching one of his films and enjoying the beauty of the wild while being educated at the same time. What a refreshing change from the sterile documentaries of today that barely scratch the surface or seek to shock rather than inform. Mason's films are a celebration of nature devoid of preachy sermons.
By the time he made his last film, Mason had decided to devote his energies full-time to his other passion, painting. The fact that his producers were not interested in distributing Waterwalker theatrically must have helped Mason make up his mind. The NFB wanted to sell the film to television, feeling it had a very limited potential in theatres. Mason felt otherwise, explaining that the big screen was the only place to enjoy this type of film. He left the NFB in 1984 and bought the theatrical distribution rights to Waterwalker. He rented a theatre in Ottawa and showed the film to packed houses. It was a huge hit, which led to screenings across the country.
Sadly, Mason died of cancer at the young age of 59 on October 29, 1988. His films were such an important part of Canada's culture that Canada Post unveiled a stamp in his honour ten years later. He may be gone, but he lives on through his films, paintings and books.

About the author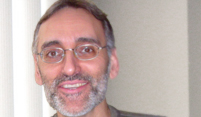 Having viewed over 7,500 films, Albert Ohayon is our resident collections expert. He studied film production and journalism at Concordia University in Montreal and has been working at the National Film Board since 1984.