Curator's description
The National Film Board was affected by two major factors in the 1950s. The first was the advent of television to Canada. The second involved the move of its operational headquarters from Ottawa to Montreal. Both of these events greatly influenced the type of films produced at the NFB.
In September 1952, the audiovisual landscape of Canada was greatly changed with the establishment of the first CBC television stations in Toronto and Montreal. The NFB would start to produce content exclusively for this new medium. The On the Spot series would be the NFB's first foray into TV production. This series would consist of documentaries running 15 minutes on some aspect of life in Canada. The show was eventually expanded to half-an-hour before being replaced by Perspective, which was a mix of documentaries and dramatic productions on contemporary issues in Canada. This series would run until it was replaced by the seminal groundbreaking series of direct cinema documentaries, Candid Eye.
Although by 1955, one-half of all production was for television, the NFB continued to make films for its other traditional markets, including documenting the Canadian visit by Princess Elizabeth in 1951 in Royal Journey, which was released to theatres throughout Canada and would eventually be seen by two million people in over 1,200 cinemas across the country.
The move from Ottawa to Montreal was not supported by all concerned in the Federal Government. For one thing, one-quarter of the annual program was derived from sponsored films and since the agencies and departments were in Ottawa, it made sense to stay there. Eventually management realized that it made more sense for the NFB to "detach" itself from the ultra conservative public service in Ottawa. They felt that the best way for the NFB to reinvent itself was to remove itself from Ottawa, which would mean, in practical terms, more autonomy. The emergence of direct cinema and the creation of the French Unit and would go a long way in solidifying the NFB's reputation as a creator of fascinating innovative documentaries.
About the author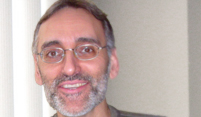 Having viewed over 7,500 films, Albert Ohayon is our resident collections expert. He studied film production and journalism at Concordia University in Montreal and has been working at the National Film Board since 1984.