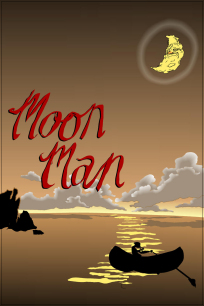 Checking for rights for your region
We are currently verifying whether this film is available for download in your region.
This may take a few minutes.
We're sorry.
From your IP address, we can tell you're in .
Unfortunately, this film is not available for download in your region.
We're sorry.
The service is temporarily unavailable. Please come back later.
Home and Classroom use 1
Institutional licence 2
Synopsis
Moon Man is an animated short inspired by the song "Moon Man Newfie," composed and sung by Canadian music legend Stompin' Tom Connors. It tells the story of folk hero Codfish Dan, who made Newfoundland history after a lucky fishing trip on the Milky Way.

Moon Man is the NFB's second animated film using the revolutionary IMAX SANDDE digital system, which enables animators to draw and animate 3D images in space with a moving wand. It is presented here in its 2D version.
Terms of use
1 You may download this film for private, personal, library or classroom use only. Public screenings and institutional (non-educational institutions) use are not permitted. Download films in the language of your choice, in standard or high definition. (Please note that bonus material, chapters, closed captioning and subtitles are not features of DTO films.) You can copy each file up to five times, onto various devices. DTO films cannot be hosted on a streaming server, to add DTO films to an institutional or educational streaming server, simply contact a sales agent to discuss pricing.
2 Institutional prices include the rights to screen this film in institutional settings and in free public screenings.